Sonido del Mundo
Sonido del Mundo has been renowned for combining rich harmonies and powerful rhythms, flavoured with Latin Jazz, Fusion, and Modern Jazz. The band, formed in 2007 in Rotterdam (Netherlands), skilfully balances original compositions and own repertoire, drawing the influences from the Cuban, African, American, and Latin American traditions. Each member of Sonido del Mundo, with the background as a professional musician and recording artist, devotes his own musical personality to the sound of the band. With a great creative intelligence and agile spirit, Sonido del Mundo defies with subtle charm common convention and stand to their own rules. Their Debut album "Changing", containing seven beautiful original songs – a great mixture of Afro-Cuban music and Modern Jazz, possesses a fullness the like of which the best stories are told, and it makes you listen to it again and again…
Watch Sonido del Mundo Play Live
Musicians:
Dan Mueller: drums
Marc Bischoff: piano
Christoph Titz: trumpet
Roberto "Chiqui" Hurtado: bass
---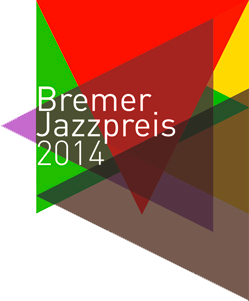 Sonido del Mundo nominated for BREMER JAZZPREIS 2014
Sonido del Mundo is honoured to be nominated for the Bremen Jazz Award 2014 in the category GROOVE JAZZ – from FUNK to HIP-HOP.
---
Read Music Reviews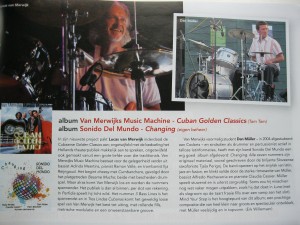 "Changing" in Dutch Drummer Magazine
Sonido del Mundo's debut CD "Changing" was honoured with a review in the summer issue of a renowned Dutch magazine for drummers and percussionists "Slagwerkkrant" (No. 176, July-August 2013).